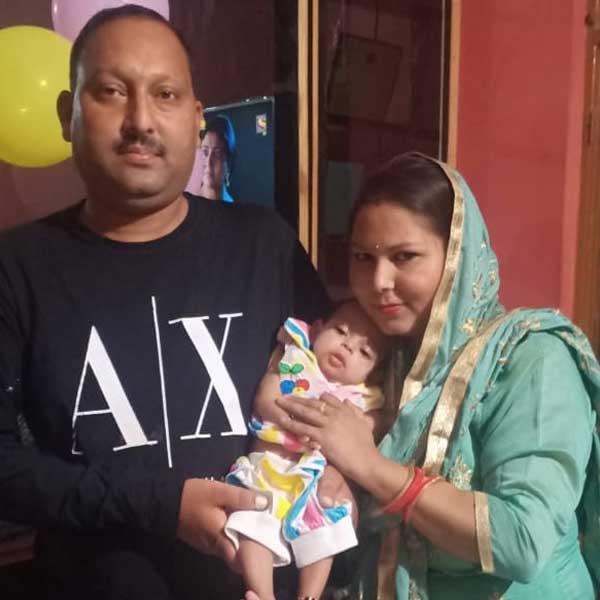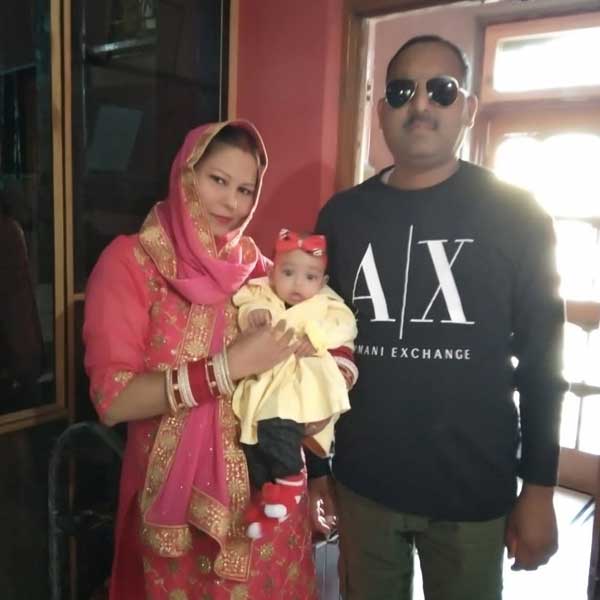 The Struggle:
Shri Parved Kumar was in the Indian Armed Forces. In 2016, he was diagnosed to have renal failure and initiated on hemodialysis. Seeing the plight of his son, his father met the transplant team of Prof Dr. D Mukherjee, a Nephrologist and Transplant Physician, who underwent a successful kidney transplant on 27 Feb 2016.
The Sacrifice:
Shrimati Sheetal too was diagnosed with renal failure in the year 2016 and was initiated on hemodialysis. After interaction with the transplant team of Prof Dr. D Mukherjee. Regrettably, however, she had no suitable donor and was more or less resigned to a lifetime of hemodialysis. At this time fate intervened and thanks to the courage and sacrifice of the family of a brain-dead patient a cadaver kidney became available for Shrimati Sheetal. The kidney transplant was successfully carried out on 27 Feb 2016.
The Love
Entranced by the fortitude and struggle of the two youths, Cupid struck, and romance blossomed between the two transplant patients and they solemnized their marriage on 23 Nov 2019. By the year 2020, the couple had completed around two years post-transplant and were having stable graft function.
The Courage:
They decided to take the next step in their relationship and try for a child. After an extensive round of discussions and counseling by Prof Dr. D Mukherjee decided to accept the risks involved and try to help the couple with conception. Fate, smiled on them once more and Shrimati Sheetal conceived successfully and it appeared as though all would be well thereafter.
Hope:
Somehow it appeared that their journey through life had more struggles for this couple. In May 2021 despite all precautions, both, husband and wife came down with Covid. Knowing the high mortality and morbidity of this devastating illness in immunocompromised kidney transplant patients, they rightly feared for their life and that of their unborn children. However under expert medical supervision and guidance the couple not only recovered fully and went on to deliver a beautiful baby, Tanshika Kaith on 03 June 2021. Almost a year down the life the family is happy and healthy and they hope that their story will give hope and courage to other patients suffering from renal failure.
This story is made even more remarkable by the fact that this is the first kidney transplant couple who has successfully had a Healthy child. It highlights the courage and fortitude of our patients and the uncompromising devotion to patient care by Prof Dr. D Mukherjee, Mrs. Sandhya Nair, and the medical team